About PSG-STEP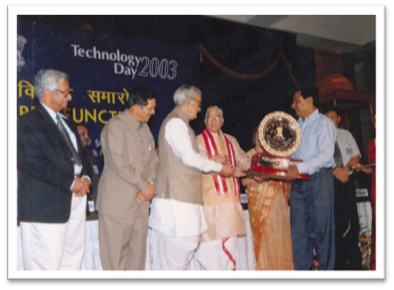 The PSG-Science & Technology Entrepreneurial Park (PSG-STEP) was established in 1998 with support from Department of Science & Technology, Government of India, IDBI and ICICI to promote technology based enterprise in the areas of Software, Electronic Products, Hi-Tech Mechanical Products, Eco friendly Textile Products, Bio-Technology and Nano Technology using the core strengths of PSG College of Technology. PSG-STEP is one among an exclusive club of incubators with exclusive incubation facilities and funding mechanisms for startups in multiple technology domains with the support of NSTEDB, DST, BIRAC and MeitY, Government of India.
PSG-STEP plays a critical role in creating an enabling eco-system to promote innovation and entrepreneurship among the students, faculty, and researchers and for the people from the community.
PSG-STEP has been identified as the nodal agency by various government departments to implement the schemes and programmes to promote innovation, incubation and entrepreneurship in the region.
PSG-STEP is the secretariat for the "Asia Pacific Incubation Network" (APIN) an inititative supported by InfoDev, World Bank & DST, Government of India to promote the incubation network in the region.
PSG-STEP has been awarded the "Best STEP" in the country by Ministry of Science & Technology, Govt. of India, New Delhi.