About PSG-STEP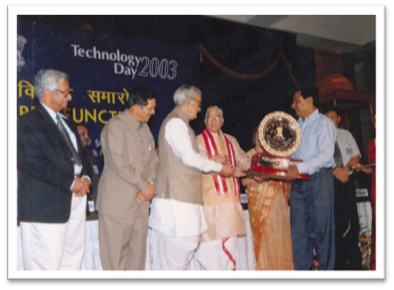 The PSG-Science & Technology Entrepreneurial Park (PSG-STEP) was established in the year 1998 with the support from Department of Science & Technology, Government of India, IDBI and ICICI at PSG College of Technology to promote technology based enterprises in the areas of software, electronic products, hi-tech mechanical products, and eco-friendly textile products & bio-technology using the core strengths of PSG College of Technology and sister institutions.
PSG-STEP plays a critical role in creating an enabling eco-system to promote innovation and entrepreneurship among the students, faculty, and researchers and for the people from the community.
PSG-STEP has been identified as the nodal agency by various government departments to implement the schemes and programmes to promote innovation, incubation and entrepreneurship in the region.
PSG-STEP is the secretariat for the "Asia Pacific Incubation Network" (APIN) an inititative supported by InfoDev, World Bank & DST, Government of India to promote the incubation network in the region.
PSG-STEP has been awarded the "Best STEP" in the country by Ministry of Science & Technology, Govt. of India, New Delhi.